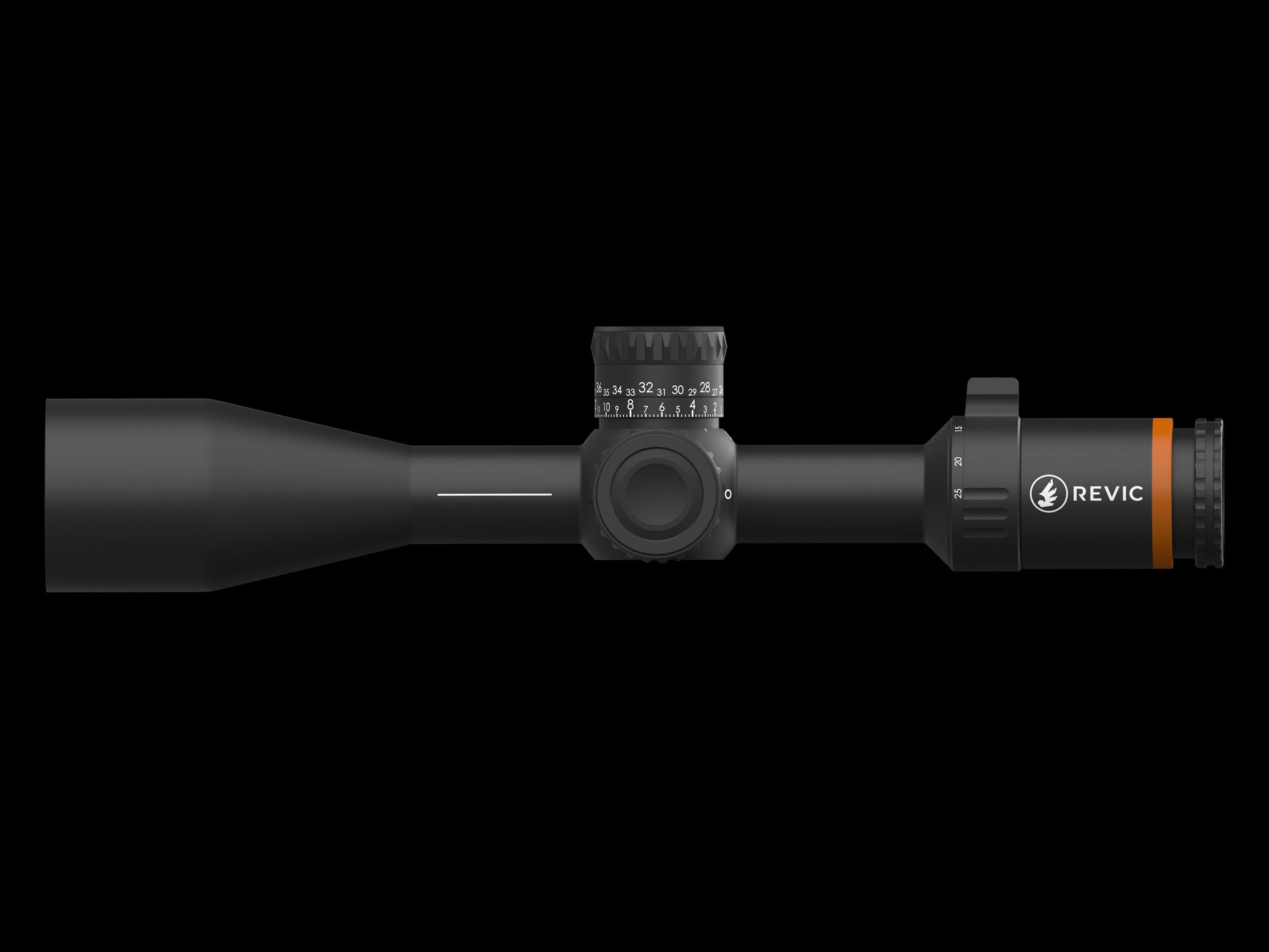 REVIC
ACURA RS25i
-GET STARTED-
-THE SUM OF ITS PARTS-
With an overall design concept of balance and simplicity, the RS25i includes an array of powerful individual elements that combine to create the perfect scope for long range hunting.
---
FAQ's

Hear directly from the experts at Gunwerks & Revic. Our salesmen and instructors answer the most common questions they've received about the RS25i.
Why is first focal plane important for long range hunting?
Answered by Mitch Libby -


A first focal plane reticle is important because you can set the power at your desired magnification. The lines are always the same measurement which is critical for holding wind. The RH2 reticle is great because it has everything you need while still simple and visible. It's not too heavy at high magnification and its really visible at low magnification. It also has quick holdover points for follow up shots.
Is the windage capped?
Answered by Chris Hinojosa -


Yes, the windage turret is capped. When you're on a hunt with your rifle strapped to your back or in your scabbard it's easy to roll your windage knob. A capped windage keeps that from happening and prevents point of impact shifts.
What is the RS25i magnification ideal for?
Answered by Bennett Mabee -


Short answer, pretty much everything. The 5-25 power range covers you from up-close shot opportunities all the way out to 1000 yards while maintaining a great field of view.
How long does it take to install the BDR?
Answered by Pake Taylor -


You can change the BDR ring in about 30 seconds. From swapping out ballistic data rings to setting the zero, the versatility of tool less adjustments on the RS25i allows for users to make quick adjustments on the fly.