BUILT FOR LONG RANGE
A riflescope crafted for long range hunters. The RS25i is trimmed down to deadly perfection.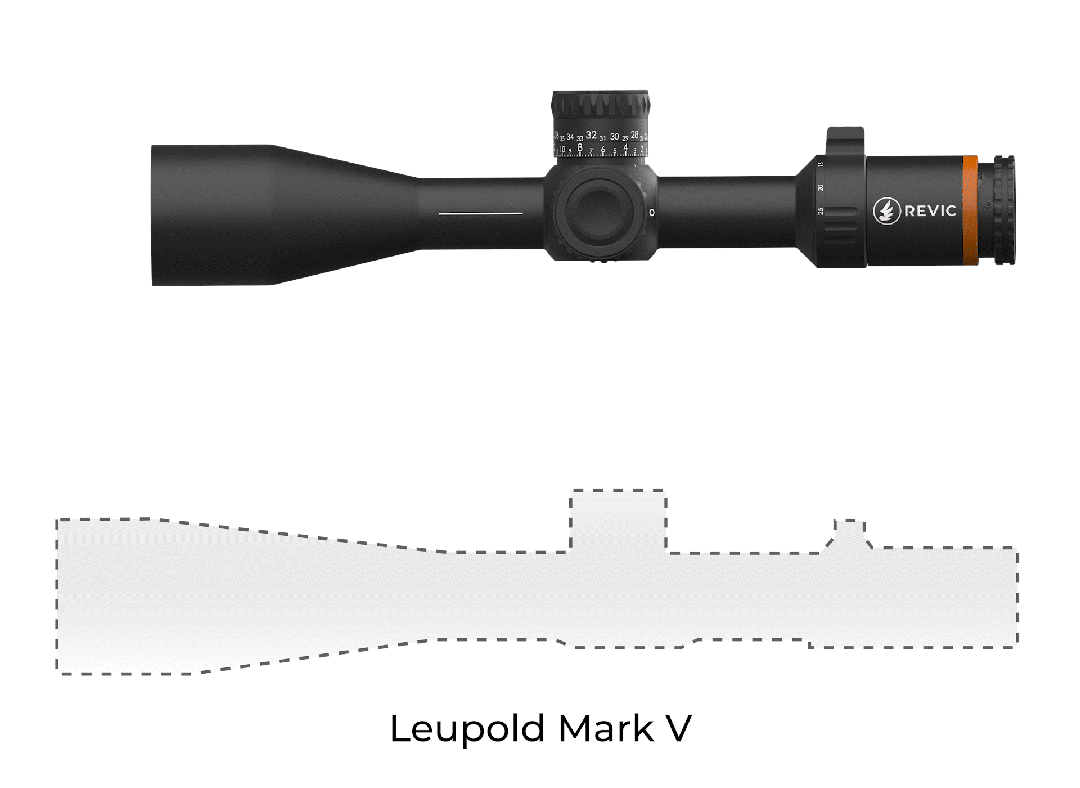 A COMPACT DESIGN
OPTIMIZED FOR HUNTERS
We know what hunters want because that's who we are. You want a riflescope that gives you every advantage in the field without weighing you down. With the RS25i we found the perfect balance of size and optical performance. Weighing in at only 35 ounces, and with a total length of 14.25 inches we engineered a mid sized optic that pairs perfectly with your long range hunting rifle.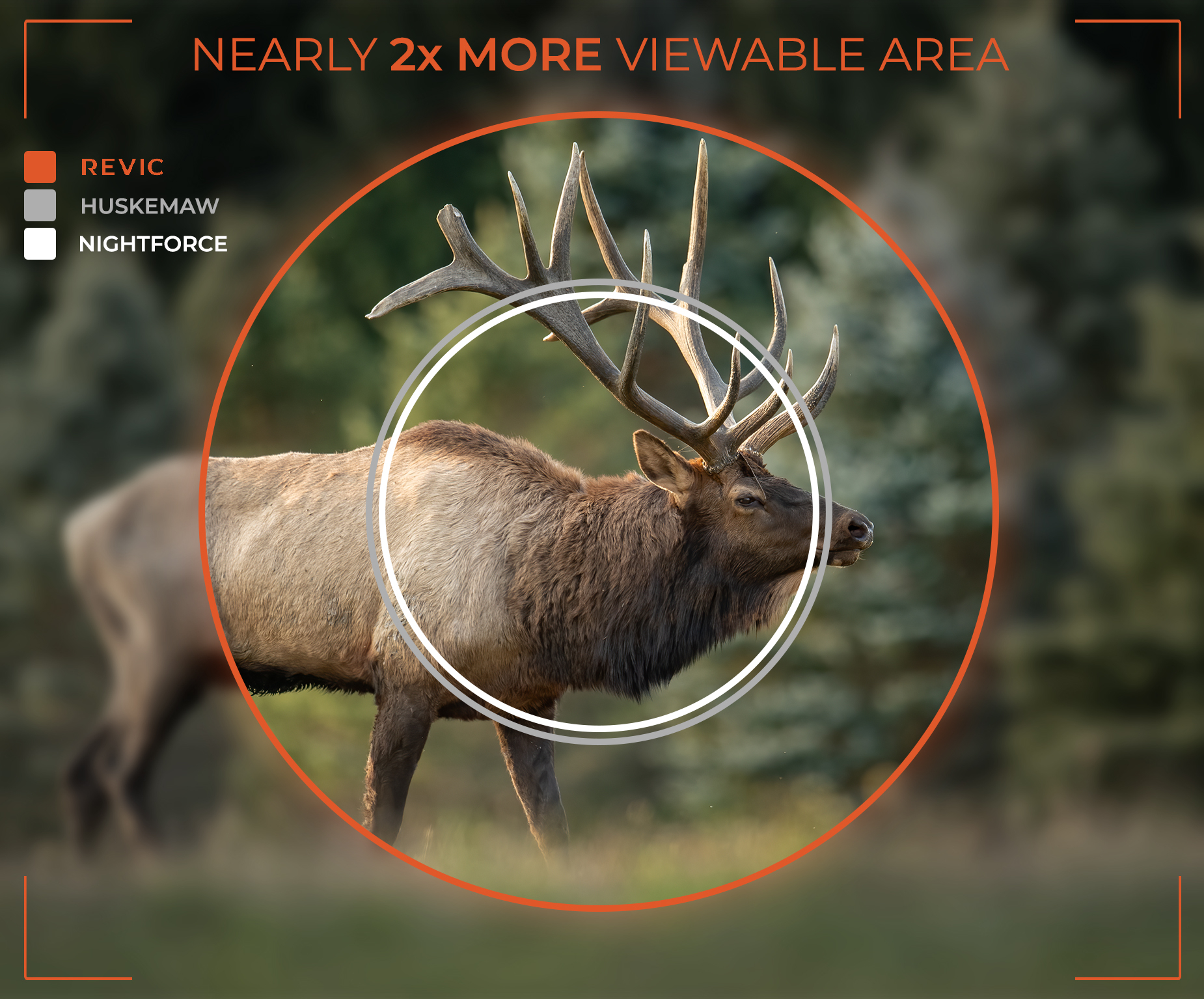 EXPANSIVE FIELD OF VIEW
Whether you are taking a long shot, or you've stalked in close, a greater Field of View will help you find your mark faster, and let you see more after the shot. At low power, the Revic Acura RS25i boasts nearly 2X the viewable area than the Huskemaw 5-20 or the Nightforce NXS 5.5-22.
A RETICLE SO GOOD
EVERYONE WILL COPY IT
THE NEW
RH2 RETICLE
If there is one thing that is true about Revic, it's that we are not afraid to buck the trends and go out on our own to solve long range shooting problems the best way without the baggage of popular opinion. Hunters think that 2nd focal plane reticles are the way to go, but when shooting long range and holding wind, a 1st focal plane reticle is SUPERIOR! Our RH2 builds on the success of the RH1 and refines the features and design even further. The RH2 is the BEST long range hunting reticle available - in fact, it's too good. Watch for our features to start showing up in the competition soon!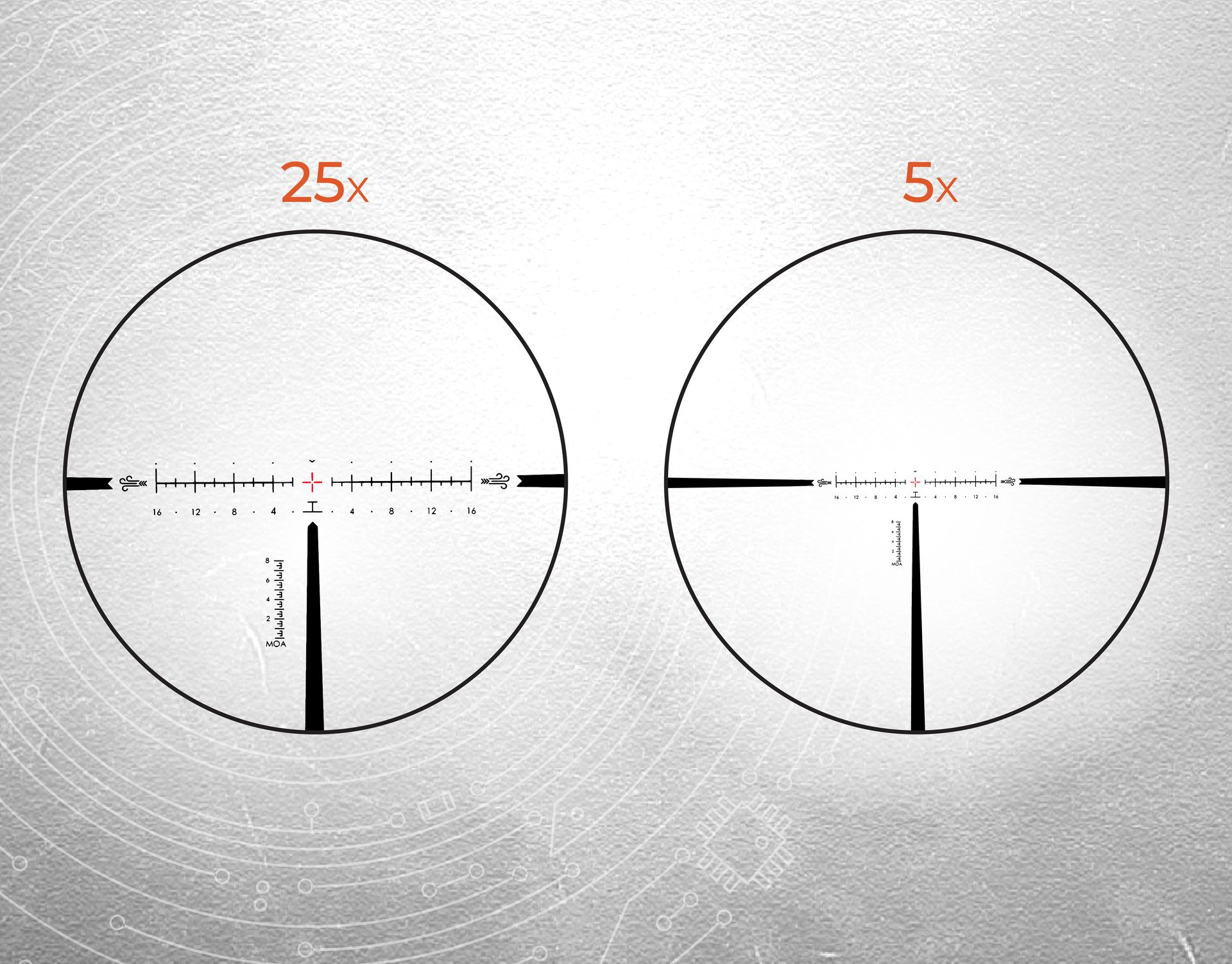 THE HIGHEST MANUFACTURING STANDARDS
Fully hydrophobic coated exterior lenses. Nitrogen filled interior with optical components multi coated to increase light reflectivity. The RS25i is the perfect balance of size, weight, and long range capability.
SUPERIOR
OPTICAL PERFORMANCE
COUNTRY OF ORIGIN
-Engineered in the USA
-Assembled in Japan
-Tested and Packaged in the USA
GLASS TYPE & COATING
-Fully Multi Coated HD Glass
-Hydrophobic Coated Lenses
-Weather Sealed Design
MAGNIFICATION & DIAMETER
-5-25x Magnification
-50 mm Objective Diameter
ENGINEERED FOR SUCCESS
With a relentless focus on quality, Revic Optics are engineered to ensure accuracy, consistency, and the confidence to succeed in any hunting situation.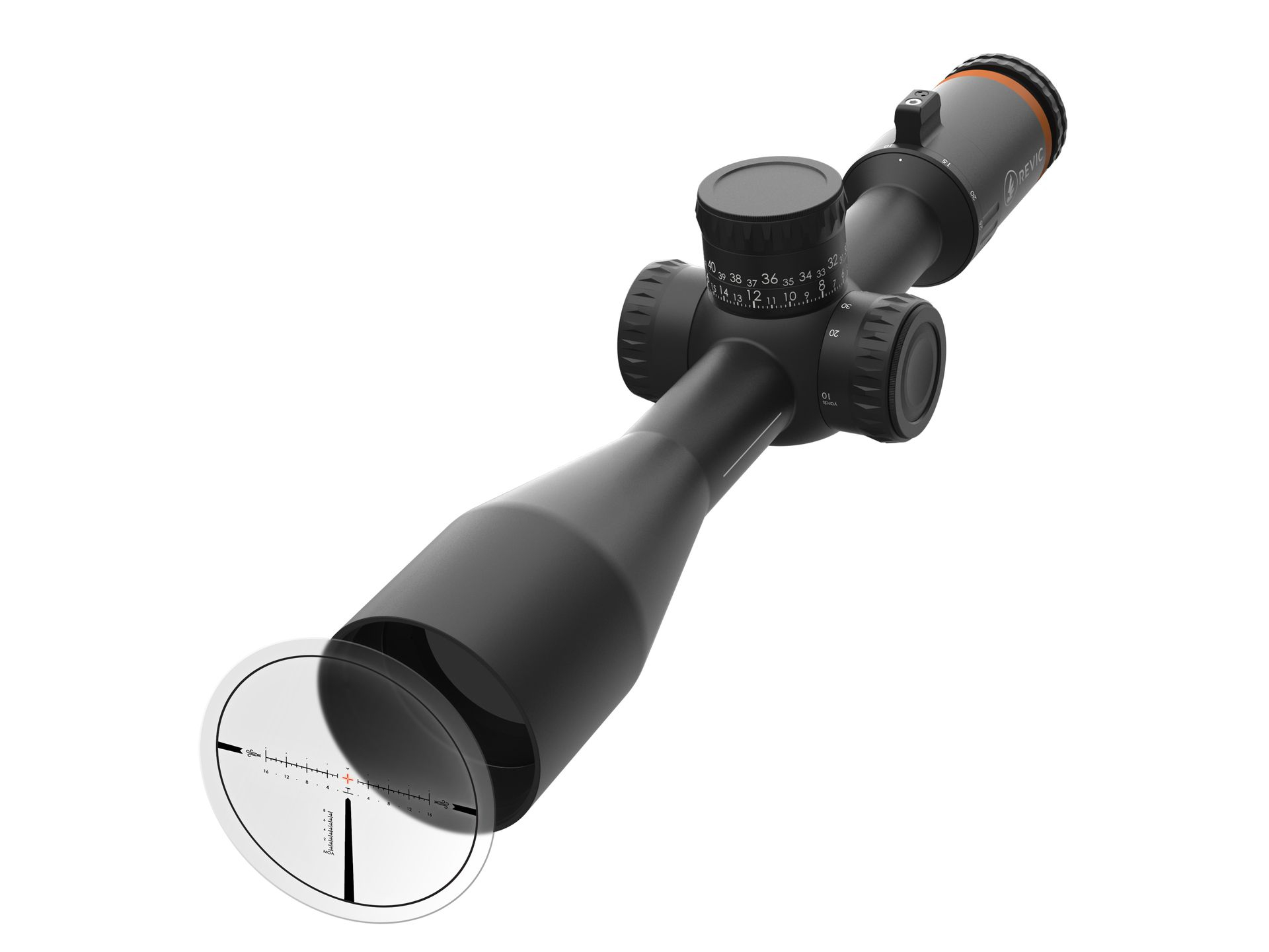 Hunter Optimized Optics
5-25 Magnification - An optimal all around magnification range for hunters.

50 mm Objective - Advanced field of view and low light performance.
Minimum Focus Distance - 10 yards.
Intelligent Reticle System
Illuminated RH2 Reticle System - An intelligent first focal plane hunting reticle design accented with an scaled down MOA reference scale and our exclusive Wind Assist™ icons.

Simple Push Button Illumination - 10 brightness settings for every environment.
Streamlined Design
Ambi Throw Lever ™ - Optimized for left and right handed shooters. Secure touch design.
Customizable BDR - Personalized to your ballistics. Tool free design allows for fast convenient install.

Tool less Zero - Tool free zero adjustments on the fly.