ACURA BLR10b BINOCULAR LASER RANGEFINDER
UNLIMITED RANGE
Max Range limited only by target reflectivity and atmosphere.
Usable range on non reflective targets in real hunting conditions is one mile plus.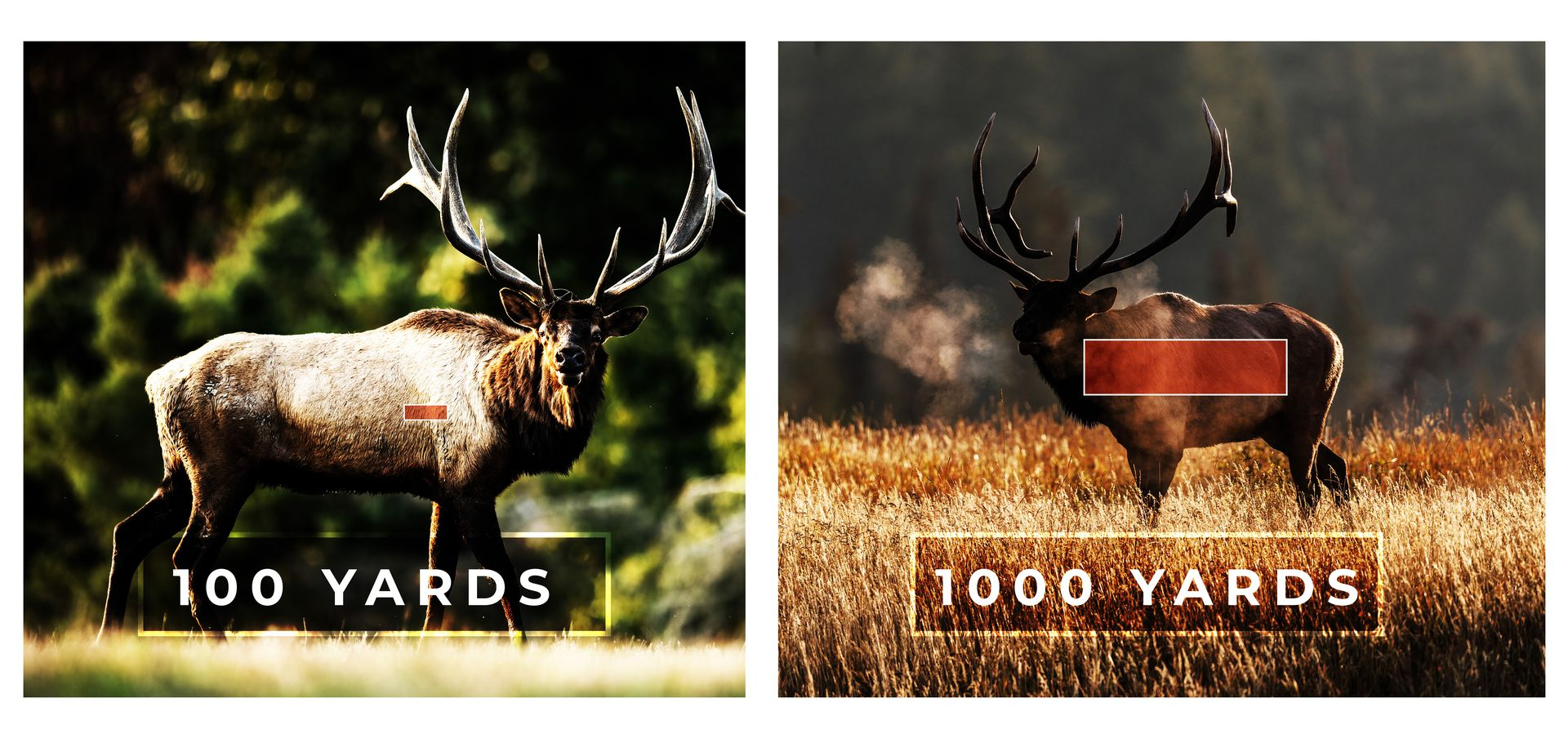 UNMATCHED
ACCURACY
Revic's optimized beam divergence integrated with our unique ranging modes make for unbeatable target acquisition in tough hunting conditions.
EVERY CONDITION. EVERY TIME.
ENHANCED TARGETING MODES
Four targeting modes with ranging algorithms specifically designed to provide precise ranging in any situation.
A data rich display designed for real world hunting environments. Our enhanced targeting modes are built to provide unbeatable target discrimination consistently and efficiently.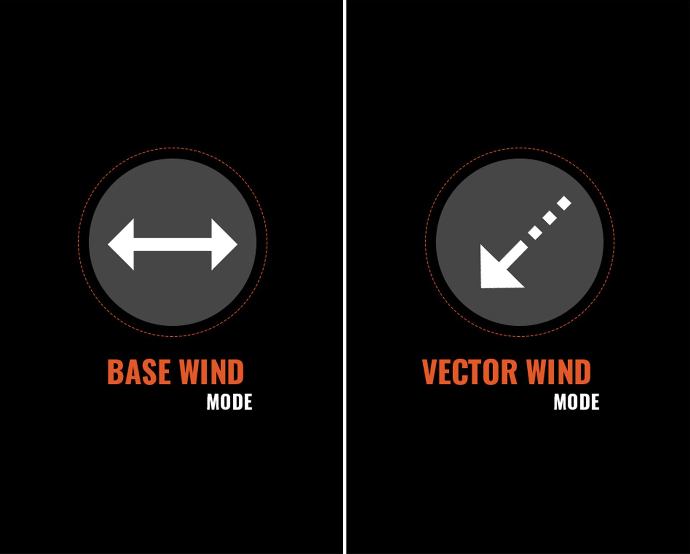 ADVANCED
WIND MODES
We pioneered the ballistic rangefinder with wind solutions. Competitors without wind calculations aren't really competitors, more like comedians. Long shots without wind? What a joke! Our next gen tech feature two modes, the build in Base Wind for fast function in most hunting scenarios, or Vector Wind for the most complex situations.
BASE WIND
Base Wind Mode for simple full value wind estimation. Calculations for wind deflection magnitude and Eovtos effect.
LEARN MORE
VECTOR WIND
Vector Wind Mode for precise solutions with complicated conditions. In addition to wind deflection and Eovtos effect we also modify our solutions with the following additional solver routines:
+ Wind Direction
+ Head Wind / Tail Wind
+ Aerodynamic Jump
+ Spin Drift
+ Coriolis
THE HIGHEST MANUFACTURING STANDARDS
Fully hydrophobic coated exterior lenses. Nitrogen filled interior with optical components multi coated to increase light reflectivity. Optimized for best in class laser transmission.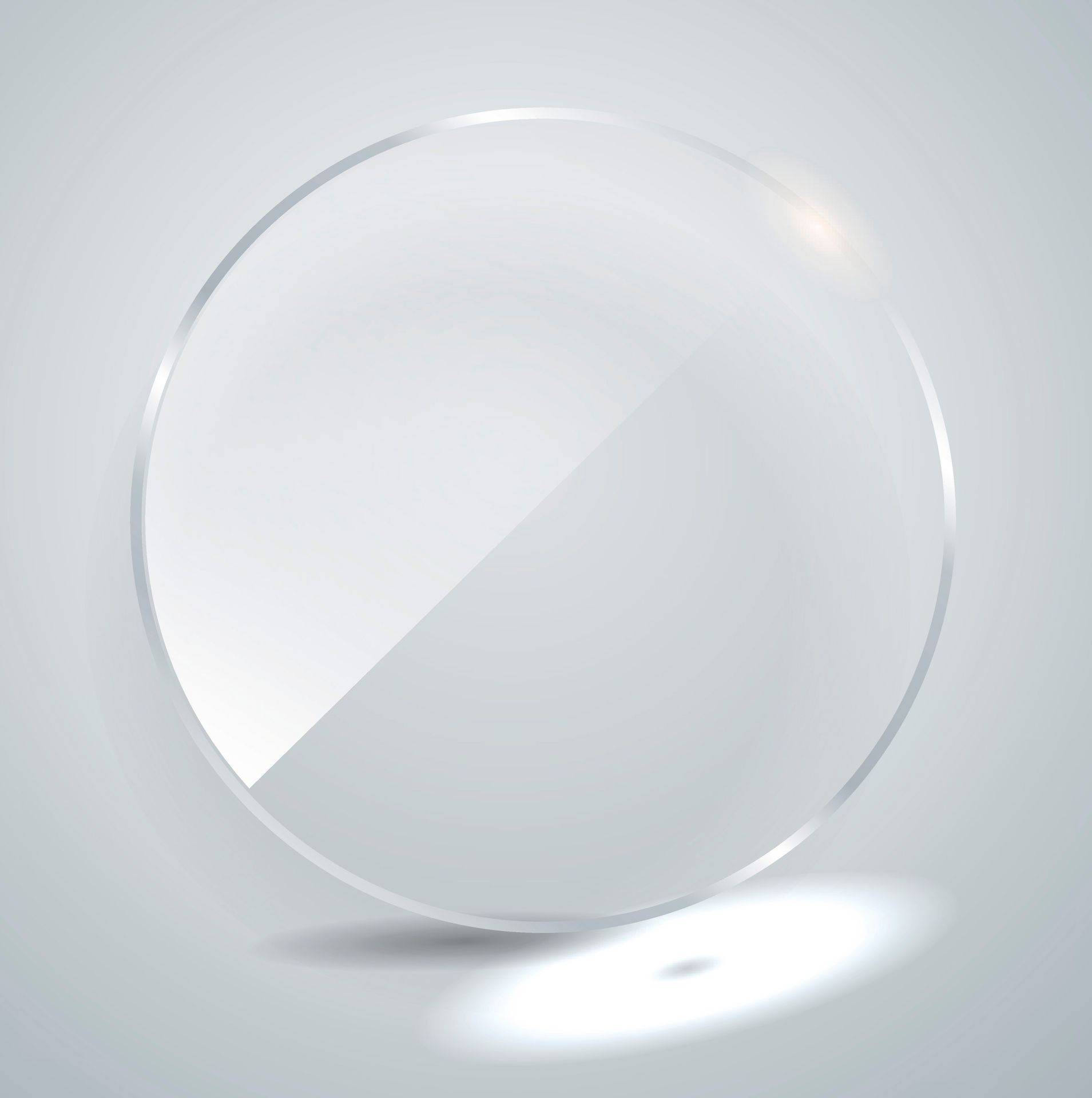 UNMATCHED OPTICAL EXPERIENCE
Featuring the highest quality ED glass and fully multi-coated optical components, the BRL10b binoculars offer stunning sharpness, excellent contrast, and durable weatherproof performance.
Uncompromising production standards guarantee flawless performance in the field. Crisp focus, responsive buttons, and a compact intuitive design put the BLR10b in a class of it's own.
SUPERIOR
OPTICAL PERFORMANCE
COUNTRY OF ORIGIN
-Engineered in the USA
-Assembled in Myanmar
-Tested and Packaged in the USA
GLASS TYPE & COATING
-Extra-Low Dispersion Glass
-Hydrophobic Coated Lenses
-Laser Optimized
MAGNIFICATION & DIAMETER
-10x Optical Magnification
-42 mm Objective Diameter
BALLISTICS
BUILT IN HOUSE
PROVEN ANALYTICS
DOPPLER VERIFIED
Experience perfect precision with doppler verified ballistics. Revic's dedication to accuracy and cutting-edge technology ensures that every shot is calculated with unparalleled precision. Utilizing doppler verified data, the Revic Ballistic Solver delivers precise measurements of bullet flight characteristics every time.
While most mail order companies outsource their ballistic solvers, we build our own. With nearly two decades of experience developing precise ballistic solvers for device applications, our systems are faster and more accurate and integrated into our range of mobile devices.
SEAMLESS CONNECTIVITY
REVIC OPS APP
The BLR10b is seamlessly integrated into the Revic Ecosystem via the Revic Ops App. The Revic Ops App offers unmatched convenience and user experience. . Instantly access and apply vital shot information, load custom profiles with ease, and effortlessly connect your device via Bluetooth.


*FEATURING STAND ALONE BALLISTICS - BLR10b does not need to be connected to the app to function.
ENGINEERED FOR SUCCESS
With a relentless focus on quality, Revic Optics are engineered to ensure accuracy, consistency, and the confidence to succeed in any hunting situation.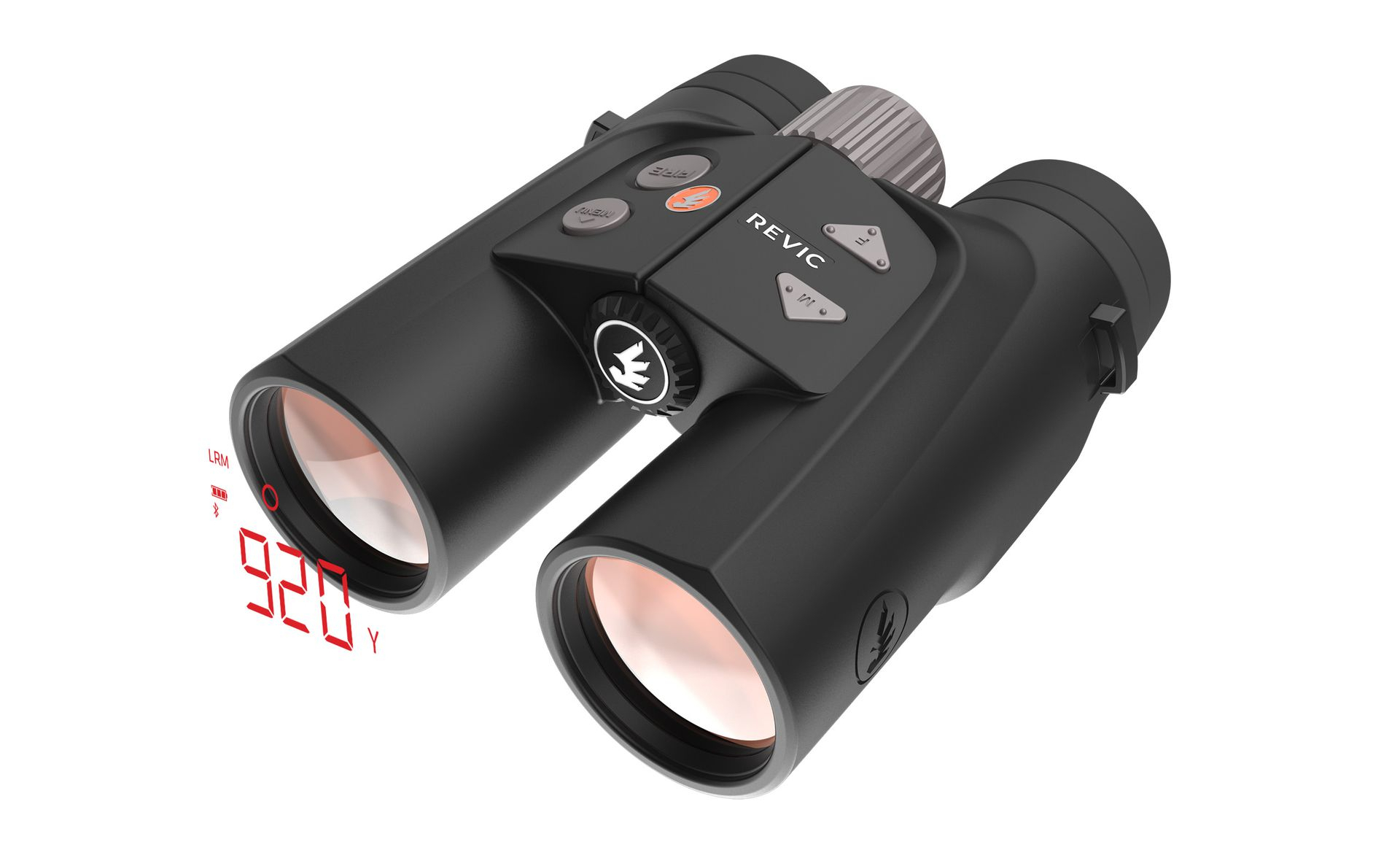 Intuitive Response
Quick Keys - Fast, convenient deep feature access at surface level.
Quick Keys include - Brightness, Vector Wind Input, Targeting Modes, Last Shot Data, Reset Base Wind, Bluetooth